I was browsing through my activity feed when I noticed that someone I follow favorited the most amazing, engraved rolling pin..and I just had to take a look! This led me to
ValekRollingPins
, a wonderful shop from Poland that does incredibly amazing work with engraved rolling pins. Buying one of their rolling pins is definitely on my wish list now! Here's a few examples of their work: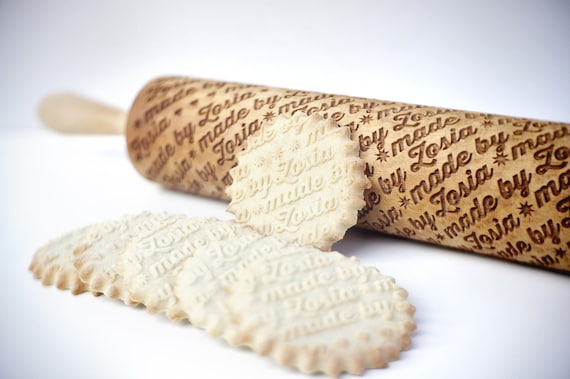 Personalized rolling pin - Made by...pattern, $56.34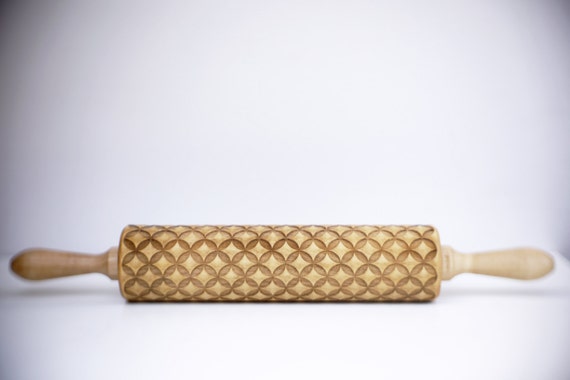 Embossing rolling pin - Geometric pattern - circles, $42.25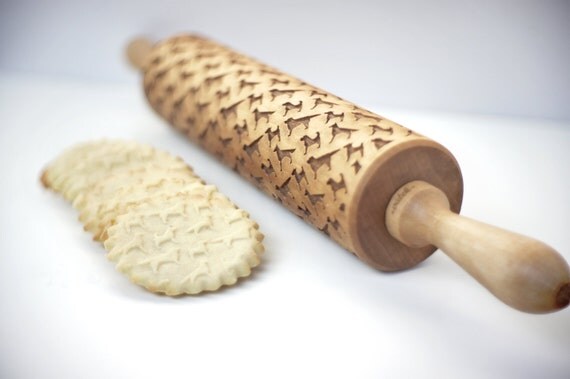 Embossing rolling pin - Dog pattern, $42.25
Isn't their work gorgeous? My regular rolling pins just seem so boring now! :-)
Until next time...stay crafty!
-Katie
Owner,
CraftyGirl Merchandise