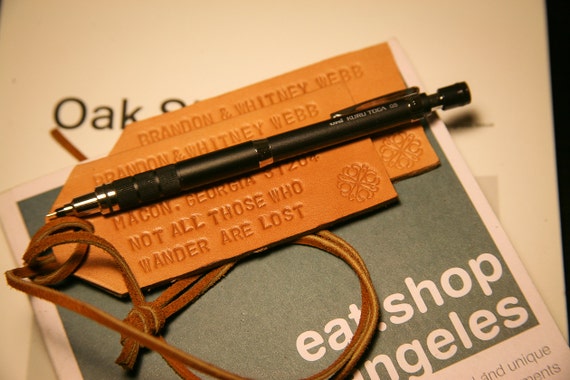 So, here's the Etsy find:
this handmade luggage tag
is made of heavy weight vegetable tan 8-9 ounce leather and hand stamped & cut. Then it's dyed & coated with a water resistant sealant for protection and shine. It would look great with any style of luggage!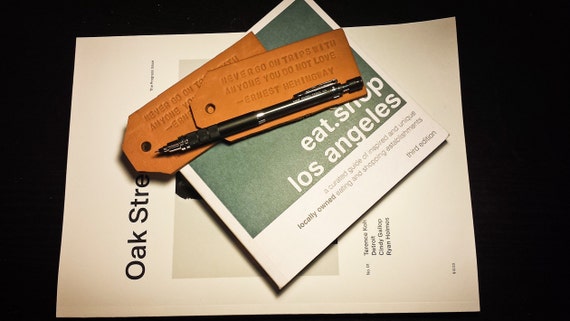 You can
personalize the tag
with any combination of capital letters, numbers, and certain punctuation marks. (See the listing description for a list of the punctuation marks available)
CheckOutLA
has over 120 sales and very positive reviews, & I honestly think that this would be a great gift..whether it's for a friend or a gift for yourself. :)
Until next time, stay crafty (and do some traveling)!
-Katie